Paint Protection Film
Protect Your Vehicle in Honolulu, Hawaii with XPEL™ PPF
Experience the premier paint protection service in Honolulu, Hawaii, with Auto Trim Hawaii. Our expert team of certified installers utilizes XPEL™ to provide unparalleled protection for your vehicle's exterior, shielding it from the harsh elements and everyday damages.
Take the first step in preserving your car's beauty today by contacting us for a FREE estimate.
UNLOCK THE BENEFITS OF SUPERIOR PPF FROM AUTO TRIM HAWAII:
SUPERIOR PAINT PROTECTION
Safeguard your vehicle's exterior surfaces from harmful UV rays, scuffs, scratches, chips, and other everyday damages.
SEAMLESS AND CUSTOMIZED INSTALLATION PROTECTION
Our PPF installations are known for their modified XPEL™ patterns, where we meticulously "wrap edges and corners, where possible," to achieve a seamless look.
HAWAII-SPECIFIC CONSIDERATIONS
Based in Honolulu, we understand the unique factors of our location, such as heavy sun exposure, rough roads, debris, and tight parking, making paint protection even more crucial for your vehicle's longevity.
At Auto Trim Hawaii, we have one of the island's top XPEL™ PPF certified installer team, ensuring the highest standards of installation and service.
PAINT PROTECTION FILM PACKAGES
We offer a range of comprehensive Paint Protection Film (PPF) packages tailored to meet your specific needs. Here are the packages we provide: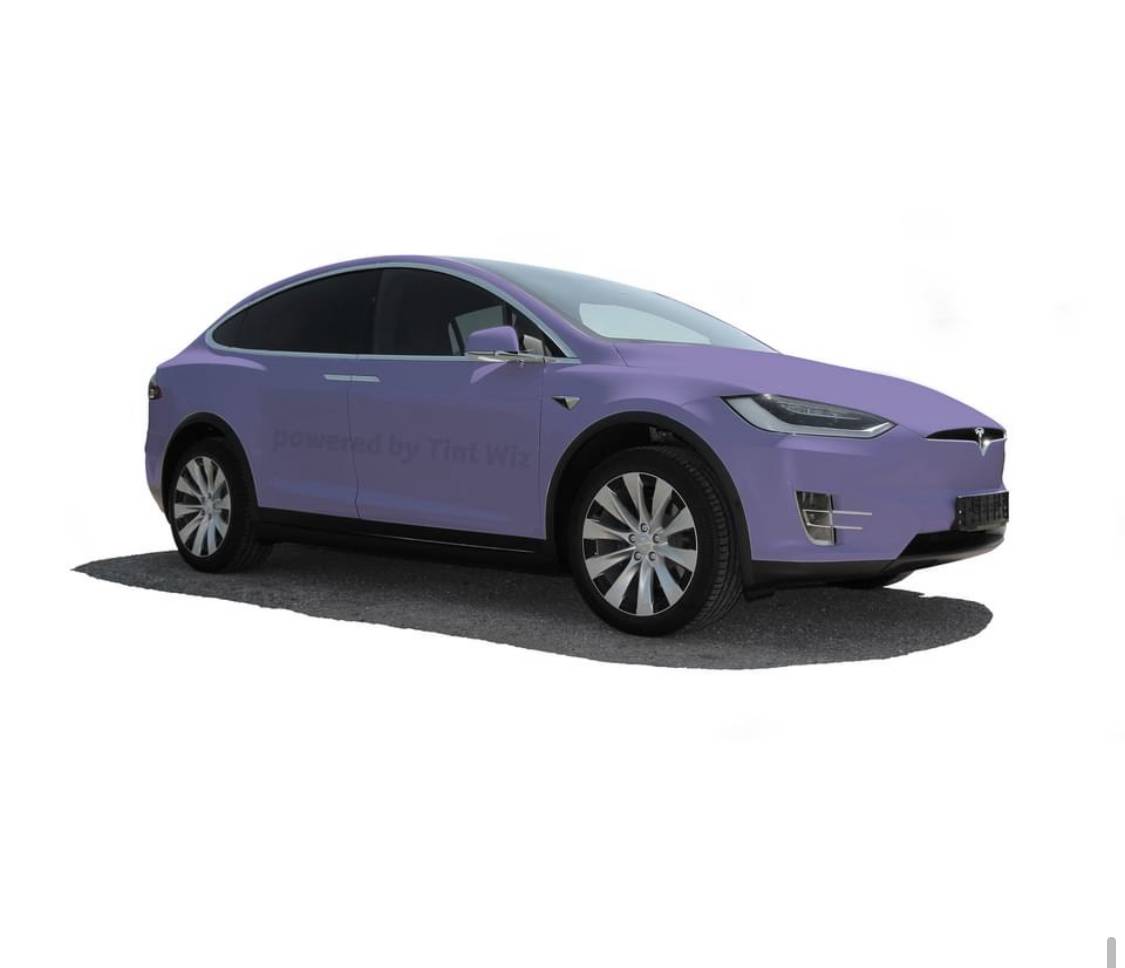 FULL VEHICLE COVERAGE
Our Full Vehicle Coverage package offers complete protection for your vehicle's exterior.
Prices start at $5,500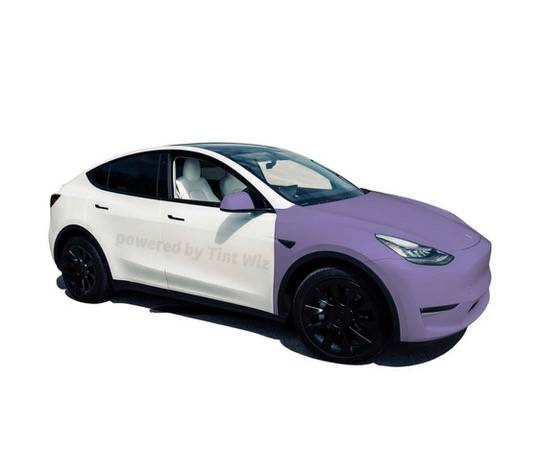 FRONT END COVERAGE
With our front end coverage package, we protect the most vulnerable areas of your vehicle, including the bumper, hood, fenders, mirror fronts, and lights.
Prices start at $2,150
Prices mentioned above are starting points and may be subject to change based on the specific requirements of your vehicle. For a personalized quote, feel free to reach out to our team.
Protect Your Vehicle in Hawaii's Harsh Conditions
Living in Hawaii comes with its own set of challenges for vehicle owners. The intense sun exposure, rough roads, debris, and tight parking spaces can take a toll on your car's paint finish, leading to ugly fading and damage.
At Auto Trim Hawaii, we understand the unique factors specific to our location, which make PPF more crucial than ever. Our team is well-versed in addressing the specific challenges faced by Hawaii drivers, ensuring that your car is protected in even the harshest conditions.
Don't let the elements of the Aloha State take a toll on your vehicle's paint. Invest in our PPF solutions and enjoy peace of mind knowing that your car is shielded from the sun's rays, road hazards, and the everyday wear and tear of island life.
XPEL™ Paint Protection Film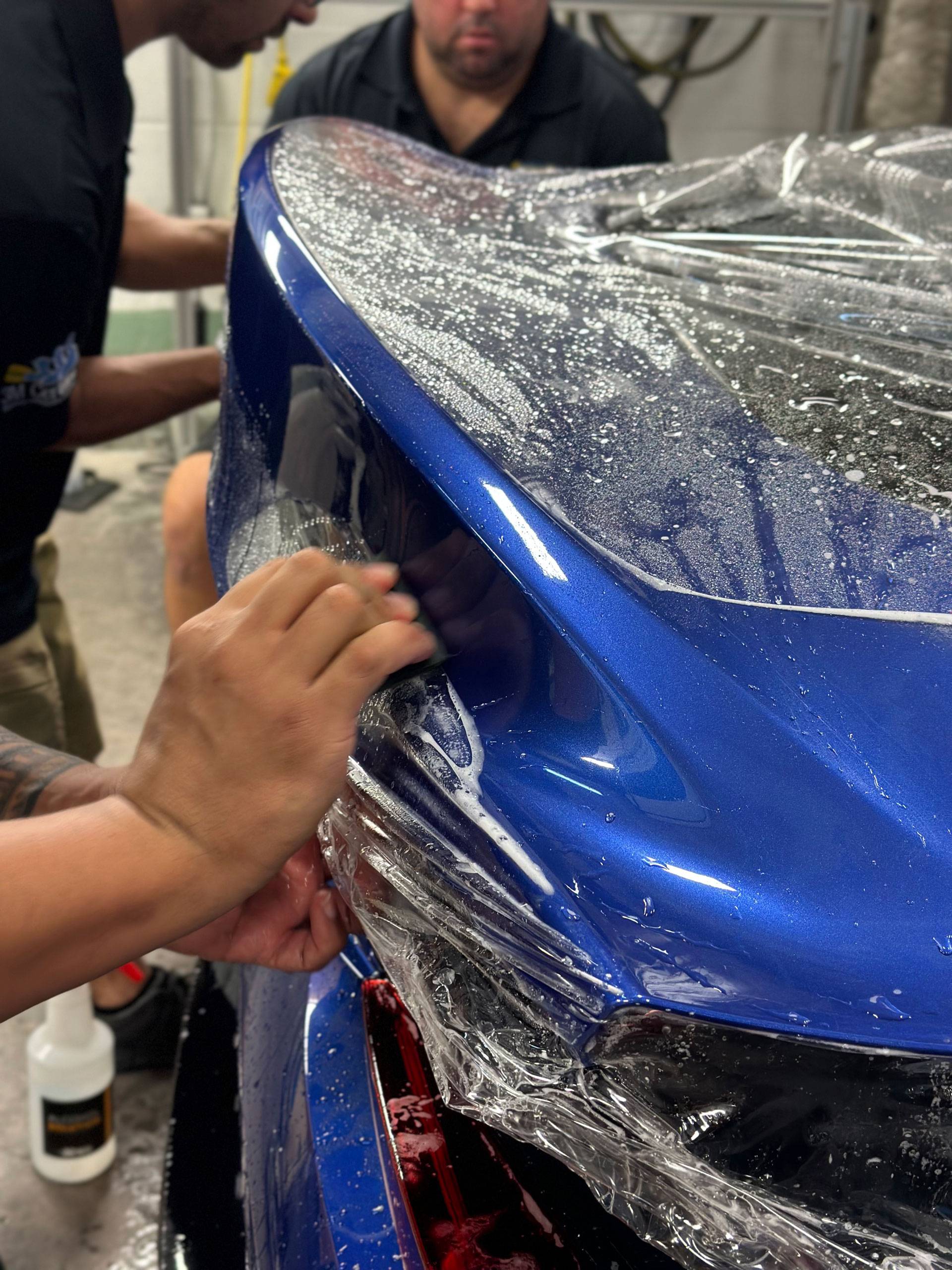 XPEL ULTIMATE PLUS™


When it comes to safeguarding your vehicle's exterior and interior surfaces, ULTIMATE PLUS™ stands as one of the most advanced paint protection films available today. With its range of three different thicknesses, this film offers the precise level of protection your vehicle requires, and is backed by a manufacturer's 10-year warranty.
ULTIMATE PLUS™ Lineup:
The entire ULTIMATE PLUS lineup provides comprehensive protection while remaining virtually invisible, ensuring your vehicle maintains its flawless appearance:
ULTIMATE PLUS™ 7

ULTIMATE PLUS ™ 10

ULTIMATE PLUS™ BLACK
XPEL ULTIMATE FUSION™


XPEL ULTIMATE FUSION™ takes paint protection to the next level by combining the benefits of a hydrophobic top-coat with the power of ceramic coating technology. This optically clear, high gloss film not only offers exceptional protection against rock chips, scuffs, and light scratches, but also provides hydrophobic properties for easier maintenance.
Choose XPEL ULTIMATE FUSION™ for its hydrophobic and ceramic coating-infused technology, and enjoy long-lasting paint protection with enhanced aesthetics for your beloved vehicle.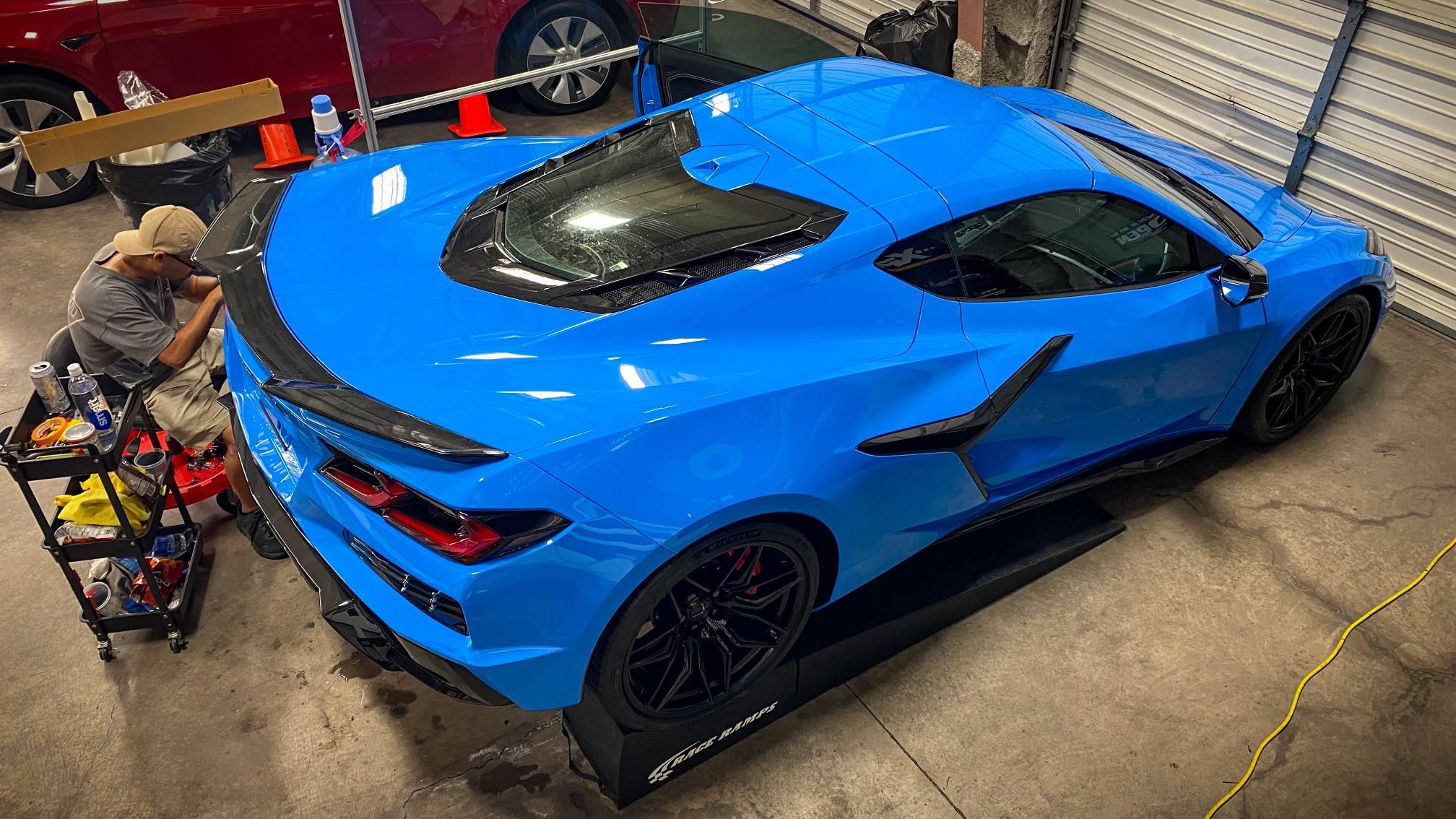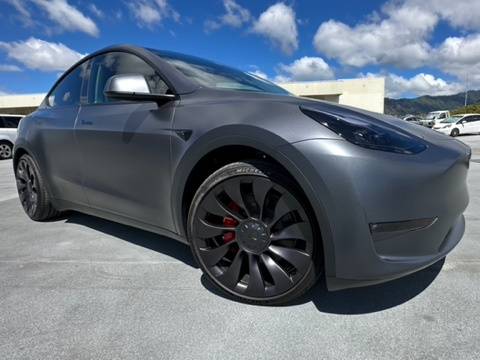 XPEL STEALTH™

Experience the unrivaled protection of STEALTH™, a specially formulated paint protection film designed to preserve the flawless finish of matte, magno, frozen, or frosted vehicles. With its smooth and satin-like texture, STEALTH™ ensures your vehicle maintains its effortlessly pristine appearance.
Not only does STEALTH™ provide exceptional protection for flat factory finishes, but it also offers a unique opportunity to transform the look of your gloss paint.
AUTO TRIM HAWAII: YOUR BEST CHOICE FOR PAINT PROTECTION IN HONOLULU, HI
Choose Auto Trim Hawaii in Honolulu, HI, for your paint protection needs and experience the best in the industry. Our team understands the specific challenges posed by Hawaii's environment, including heavy sun exposure, rough roads, and debris. With our renowned XPEL™ paint protection film, we offer exceptional durability, self-healing capabilities, and a virtually invisible finish to keep your vehicle looking pristine. Trust our expertise and cutting-edge technologies to preserve the beauty and value of your vehicle. Contact us today to schedule an appointment or get a FREE quote.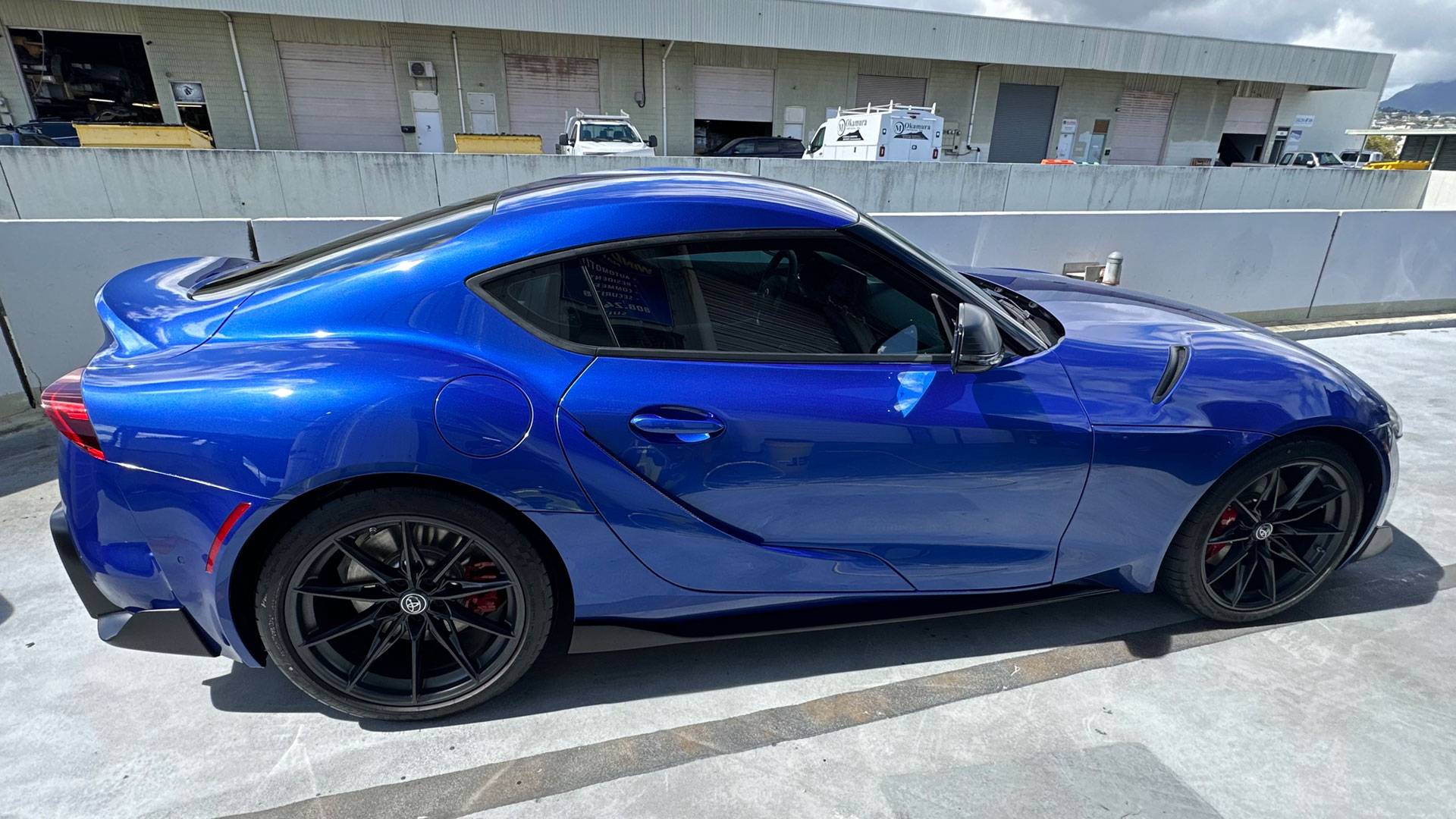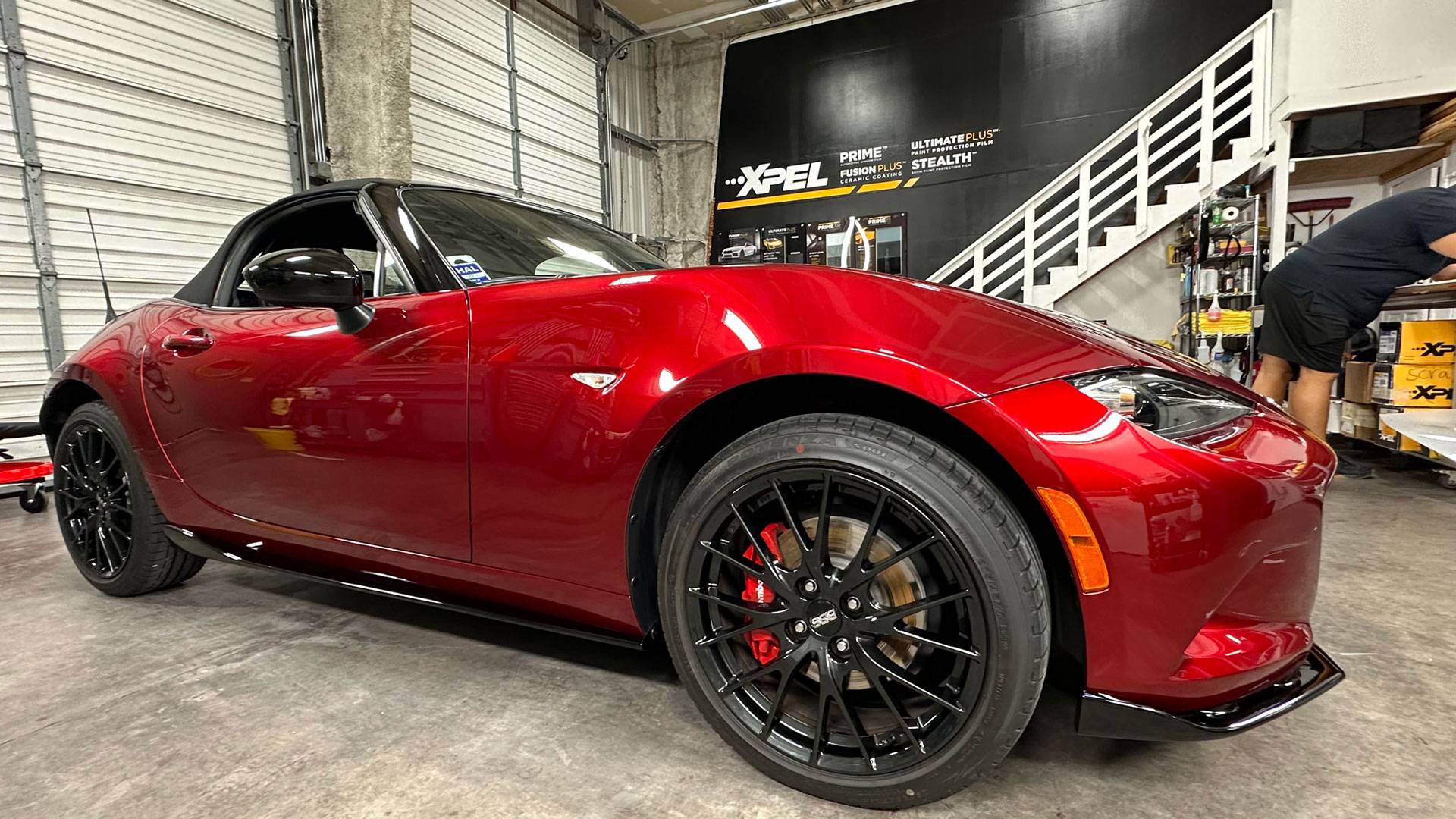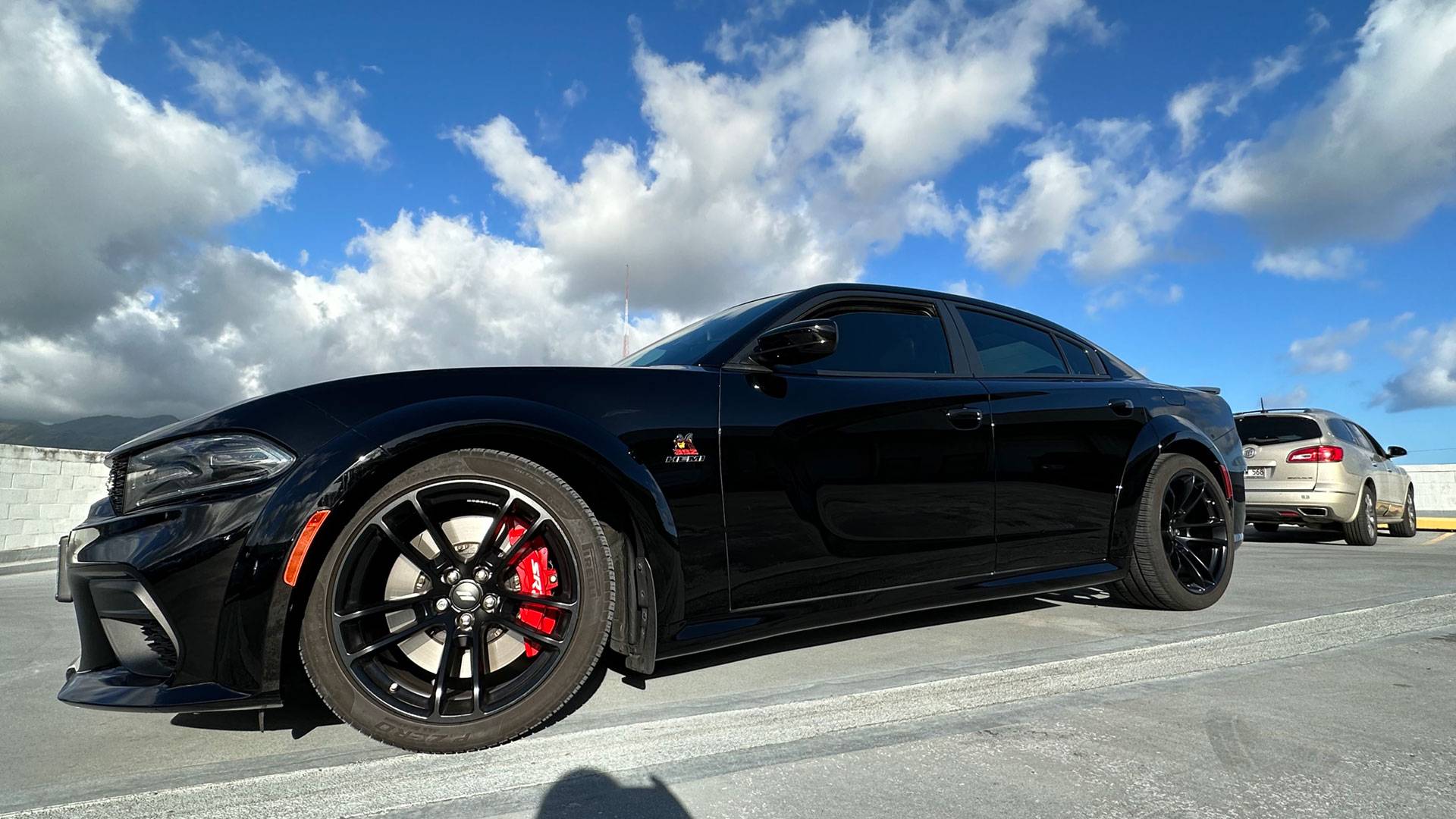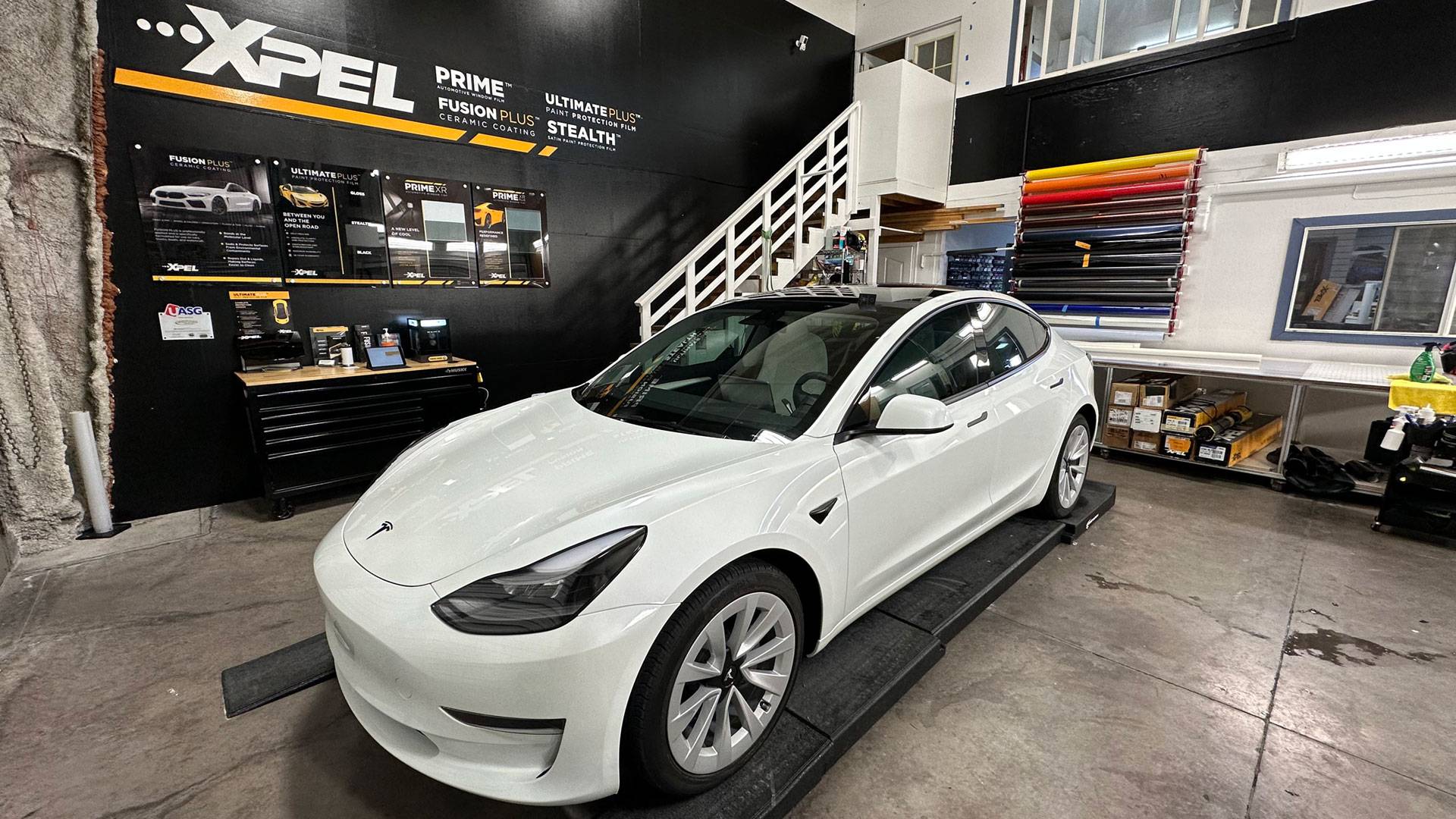 HOW LONG DOES THE XPEL PPF INSTALLATION PROCESS TAKE?
The installation time depends on the size and complexity of the vehicle.
HOW LONG WILL XPEL™ PPF LAST ON MY VEHICLE?
XPEL™ PPF is known for its durability and longevity. Under normal conditions and proper maintenance, it can last the warranty lifespan of 10 years.
HOW DO I MAINTAIN XPEL PPF ON MY VEHICLE?
Maintaining XPEL PPF is easy. Regular washing and waxing using non-abrasive products will help keep the film in great condition.
NEED MORE INFORMATION?
For more information on this service please fill in the form and we will contact you as soon as possible.