Auto Trim Hawaii
The best shop in Honolulu for Paint Protection Film, Window Tint, Commercial Vehicle Wraps, and more.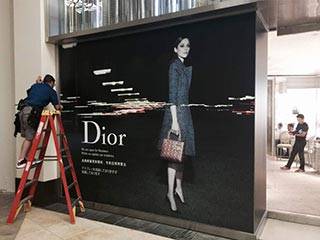 Creative ideas to help your business standout from the crowd.
YOUR ONE STOP SHOP FOR ADVERTISING AND VEHICLE CARE NEEDS.
When We Got Our Start Back In 1983 Our Company Focus Was To Find Ways To Make Any Vehicle Look Better.
Whether it was window tint, protective moldings, vehicle graphics or accessories. If it had anything to do with the care and customization of your vehicle, we became experts in that field.
Since that time our company has grown to include marketing and branding services that specialize in vehicle wraps, building wraps and all other types of print formats.
DISCOVER MORE ABOUT AUTO TRIM HAWAII
WHAT OUR CUSTOMERS ARE SAYING
Nick Batchelor
Position
"I'm So Happy We Got Our Windows Tinted!" We recently hired AutoTrim Hawaii to tint our windows. We knew they had a good reputation for quality for cars but we would soon find out they do superb work on homes too. We have a nice view of the ocean and wanted the protection and the heat reduction without losing much natural light or sacrificing our view. Steve came over and explained to us all our options. He was all pro and easy to talk with. He showed us many samples and we went with his recommendation and we were not disappointed. Just today my wife said while cleaning the house, "I'm so happy we got our windows tinted!" Our furniture have less wear and tear and even my saltwater aquarium has less algae. Feels good to wake up with the morning sun not glaring at us and squinting. Now we enjoy looking out and have peace of mind knowing of the safety protection as well. I don't write many reviews but I had to give 5 stars, 2 thumbs up, way up for delivering a product and workmanship beyond our expectations! Nick
Chris A
Position
"I Love Auto Trim Hawaii!" I've used them many times before and the owner Sean is always professional and helpful. What prompted this review is something I wished I had done years ago…tinting my living room windows. The sun hits directly from about 8a.m.-4 p.m. and heats up the whole house. We installed black out drapes to help but then we are forced to keep our drapes closed when we are home. We also wanted to have some privacy so our nearby neighbor can't see into our home during the day. Solution? Steve from ATH came and quickly installed this amazing limo-like mirror tint to three windows. Even after the first window was done I could immediately feel the temperature in the room drop considerably. After all three windows were done, the difference was like night and day…or should I say day and night. Steve was very professional and I could tell he knew what he was doing. I would highly recommend them to all my friends. This was easily one of my top 10 best investments and my only regret was that I didn't have them do it sooner.
Kaylee K
"I Would Defiantly Recommend Others To Go There!"I took my new Subaru Forester to Auto Trim to get my windows tinted and they did an amazing job!! I took my car down to their shop on a Thursday morning after calling to make an appointment. Sean Jones helped me out in choosing a tint that would work for me, and then we left them my car and waited for them to call when they finished. They had other jobs going on but my tint was done that same day and I picked my car up at around 2. The entire process was extremely easy and took around 4 hours at most. My car had no factory tint and they did all my windows including my front windshield. It's been over a month since I had my windows done and there are no air bubbles, no problems with rolling my windows up or down, and everything looks perfect. I use my car every week and when I do it sits in the sun for more than half a day. After getting it tinted it's much cooler! I also feel like it's more secure since I know people can't see inside anymore. Everyone at Auto Trim was very helpful and very kind. I'd defiantly recommend others to go there!! Kaylee K
Dave D
Position
"The Workmanship Was Superb" I had a custom after market paint armor job done by Auto Trim Hawaii, Sean Jones owner: paint armor on full hood, front bumper, front fenders and mirror backs plus black matted the chrome strips under the doors. Sean used the same film, Avery Nono-Fusion, on my car that Tesla uses for their factory installed paint armor. It comes with a lifetime warranty when he installs it. I wanted to report the workmanship was superb and the price very reasonable. Auto Trim Hawaii installed the paint armor for Tesla on the initial Model S's here before Tesla started doing them all at the factory. Sean told me he would install paint armor on any Model S per the factory templates (which he has) for a bit less than the $950 plus tax that Tesla charges for factory installation. IMO that's a great deal and I wanted to pass the info along. I like the idea of having the paint armor done locally in case there are any bubbles (I had a few) that need fixing or other problems. You can also have the job customized to include the full hood or more, for extra money of course, and by having it done here you can have your car Glared first if you so wish. Their contact info is AutoTrimHawaii.com or 845-8746.
Christopher P
Position
"Thanks Auto Trim Hawaii!" I needed to have some custom decals remade as the ones that I have were destroyed through my own neglect. I will post pictures of my Dodge Charger. Not only did Sean (i hope I spelled his name correctly) replace them, they looked EXACTLY as my damaged decals, and they were the cheapest around. Thanks Auto Trim Hawaii!
Shaston Emoto
Optimal Designs LLC
"I Can't Emphasize It Enough! Excellent Customer Service and Awesome Quality." "I am very pleased with the service and quality of work with Auto Trim. I had a couple of my vehicles tinted. Recently I had one of my work vans wrapped and tinted at the same time. They were able to complete the job on the time as promised. Sean Jones took the time to work with me on the design for wrapping the van and offered several options, I didn't feel rushed on making a decision. I am impressed with the quality work and receive many positive comments on my van. My business has been receiving calls two weeks after getting my van wrapped. Again, I can't emphasize it enough-excellent customer service and awesome work quality. I can't wait to bring in my other vehicles to get wrapped and tinted!!!
NEED MORE INFORMATION?
To receive more information on any of our service please fill in the contact form and we will get in touch with you as soon as possible.